NATURE AND SCENERY
HOME
> NATURE AND SCENERY
Lake Hyoko, a lake of swans
Lake Hyoko became well-known throughout Japan as a migration ground for swans when the late Juzaburo Yoshikawa succeeded in feeding wild swans for the first time in Japan in 1954. Later it was designated as a natural monument of Japan.
The first swans arrive in early October every year and stay until late March. Over 5,000 swans migrate here during the peak season in late November when they are fed 3 times a day at 9:00, 11:00 and 15:00.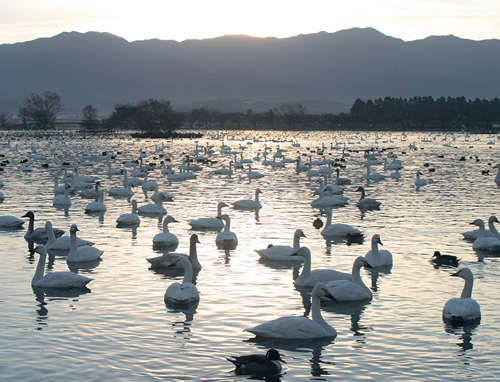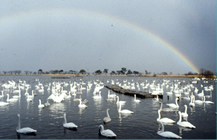 The cygnets that come from Siberia are gray when they arrive, but they become so white by the time they go back that they cannot be distinguished from their parents.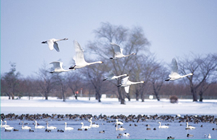 The blue sky in winter in Niigata seen through the snow is as clear as crystal. The blue sky and white swans are very beautiful together.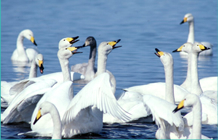 This is a familiar strolling course for kindergarteners in the neighborhood. On a fine day in winter, children coax their teachers into taking them to Lake Hyoko to see the swans.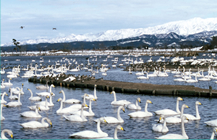 The swans are fed strictly selected bread crusts and rice after the food thoroughly dries under the sun. At Lake Hyoko, which is registered under the Ramsar Convention, waterfowl are only fed food specified by the Agano City Tourist Association.
Mt. Gozu
The Gozu Mountain Range spans the border between Agano City and Aga Town. Starting from the north are Mt. Matsudaira (953.9m), Mt. Gozu (912.5m) and Mt. Hishigatake (973.5m); Mt. Houshu and a mass of mountains come next, the mountains going down to the Agano River.
The name Mt. Gozu comes from the five ridges. Koubou Daishi founded a temple on this mountain about 1,200 years ago. People of all ages can easily enjoy hiking here.
Routes vary from gentle ones for children to advanced ones for experienced hikers.
The height of 912.5m may seem low, but Gozu Hot Spring Resort, one of the starting points, is only at about 70m. If you start climbing from here it will be over 800m to the top. Hiking can start at the front, back, right and left. The Gozu Mountain Range is very appealing because you can choose the course freely according to age, strength and purpose. Mountain experts say that Mt. Gozu is the most suitable for exercise because it is moderately low and moderately steep.
Mt. Gozu is a beautiful mountain that provides many courses for hikers.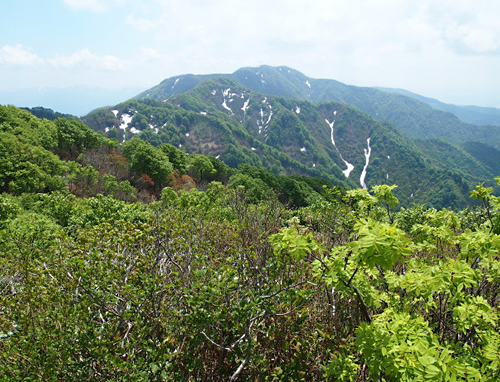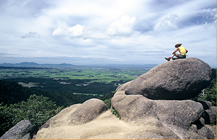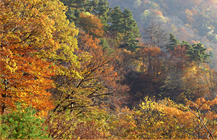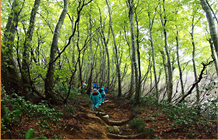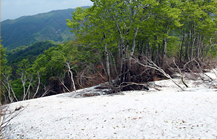 Famous spot to view flowers
Baigo-ji Temple (Mt. Yatsufusa)
Kyogase
Legends about rosary-bead cherry blossoms and eight-bunched ume (Japanese apricot) blossoms date back to when St. Shinran stayed in this area. They are included in the seven wonders of Echigo.
The blossoms are seen in early April.
■Phone: 0250-67-2915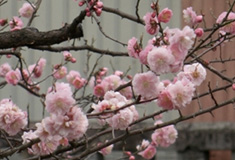 Eight-bunched ume blossoms
A rare ume tree with one flower bearing 8 fruits. Saint Shinran planted an ume seed in his yard and read a poem. Then the next year it budded and bore fruit.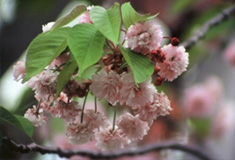 Rosary-bead cherry blossoms
On his departure Saint Shinran hung his rosary beads on a cherry tree branch and preached. Then blossoms bloomed next to each other like rosary beads from the next year.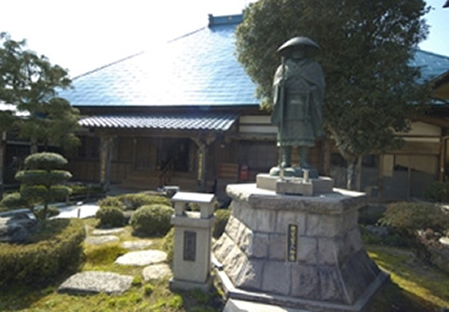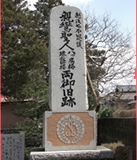 Saint Shinran
A monument of the seven wonders in Echigo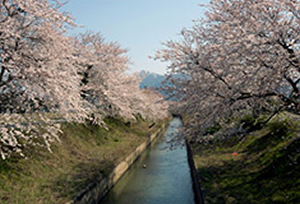 Cherry-tree-lined
path in Shin-e
Yasuda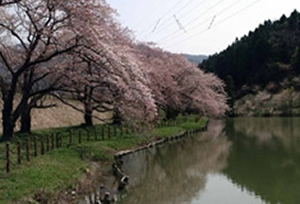 Kuboyama Suikin Park
Yasuda
Sagari Sakura Zutsumi Park
Kyogase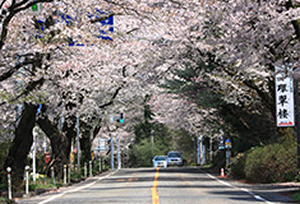 Murasugi Hot Spring
Urara-no-mori Forest
Sasagami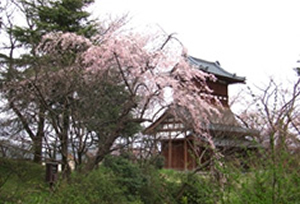 Tencho-yama
(Former Echigo Prefecture)
Suibara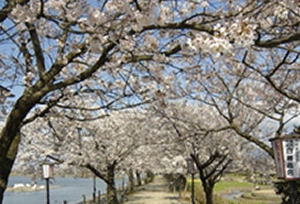 Lake Hyoko
Suibara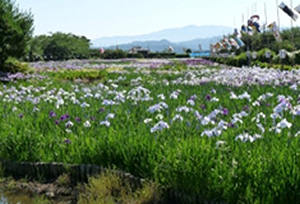 Suikin Park (Irises)
Suibara
Lake Hyoko
(A marsh registered under
the Ramsar Convention)
Suibara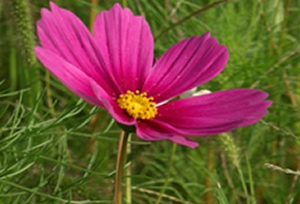 Cosmos flowers of Kyogase
(National Route 49)
Kyogase
Copyright (C) 2013 AGANO-SPOT. All Rights Reserved.